Population Prognosis 2004-2030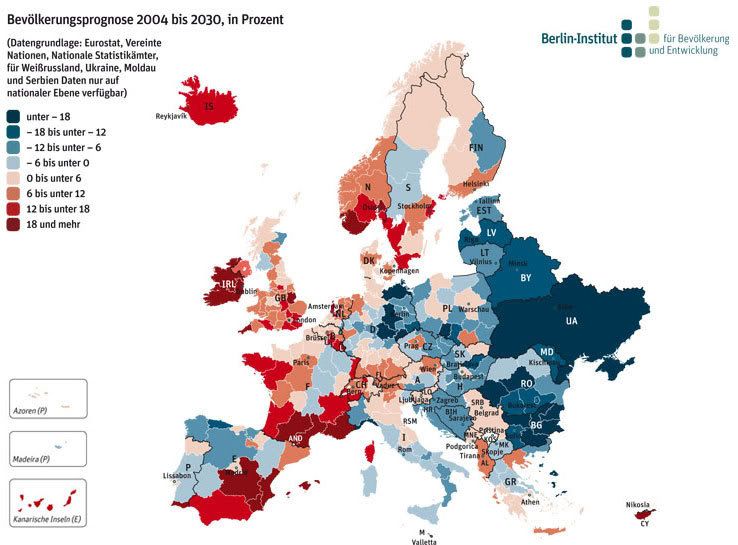 This is a map showing population prognosis for Europe 2004 - 2030. Even if you don't understand German you can tell the major trends when you know that blue means lesser people and red means growth. The number indicate % in either direction.
Looks like south of Norway is about to get invaded! Note that you are looking for the same destiny in Irland too,
Hapax
! :-)
Thanks to my "German" spy
Yuruani.