Caucasus Ecoregion
Cartographer: WWF-Caucasus, design Manana Kurtubadze
Climate zones of the Caucasus ecoregion. The Caucasus ecoregion covers an area of 580,000 km2, and includes six countries. The Greater Caucasus Mountain Range with its lofty peaks forms a formidable barrier between the northern and southern parts of the ecoregion. The Lesser Caucasus mountain chain extends across Georgia, Turkey, Armenia, Azerbaijan and into Iran. The climates in the regions mountaineous and temperature.
Close up of conflict area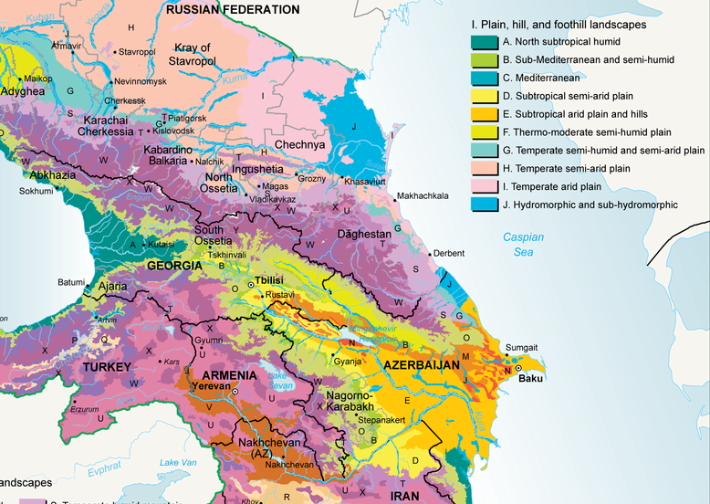 I am a fan of background information related to world events. Geographical information is of great importance to those who have to deal with the conflict in Georgia/Ossetia these days. The various types of climate need to be taken into account on all levels - from the inside and outside. Check out
Foreingergrl's
pages for more intel on this hot spot on our planet.
Major Map Outburst :-)

Found the last map via the resourceful Xineann. Among one of her greatest hits.