Fire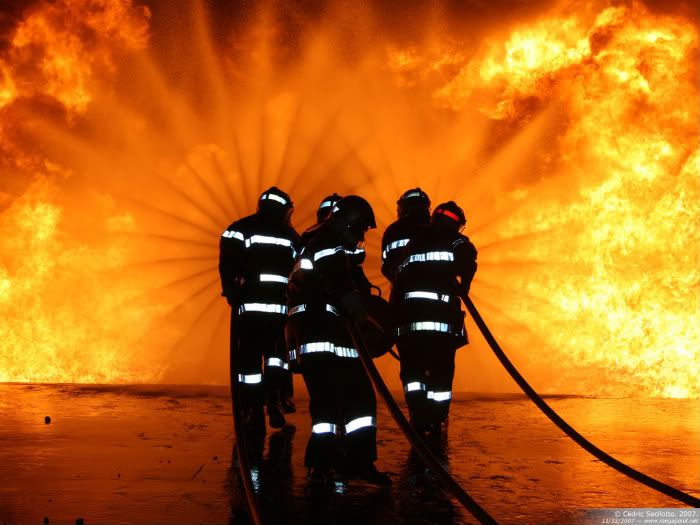 Photo: Cedric Sacilotto
My father is a retired fireman. I always check if buildings meet the regulations, like if the main entrance doors open outwards...
I also like to burn old grass and leaves in spring. Last year I was injured during the annual fire in my garden. I "decided" to put my hands on a stone all warmed up by the fire...:-) I look forward to put my garden on fire again this year - some time soon. I suffer perhaps from some pyromaniac disorder? :-)
Fire is life giving and devastating at the same time.
Passing the Torch
is an interesting read about fire, climate change and humans.
Found this over at my friend
TapWaterJ