Beijing Ancient Observatory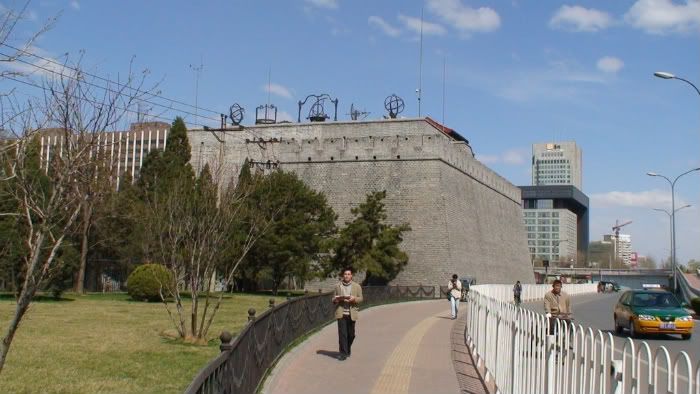 Photo: Bente Lilja Bye
This magnificent observatory is situated in the middle of a modern Beijing traffic machine, and is quite a view. When it was originally built, in the Guo Shoujing (1231-1316) period of the Yuan dynasty, it had a slightly different name but the same intent: to explore the heavens. The Observatory has the longest historical record of using any such observatory. At present, eight large bronze instruments for viewing the heavens are arrayed on the top of the museum's tower; these date from the Qing dynasty. Under the tower is a hall built between the years 1442 and 1446, during the Ming dynasty.
They have replicas of the
armillary spheres
also at the
Shanghai Astronomical Observatory.
Happy Birthday IntrepridDreamer! :-)