Spooky Moon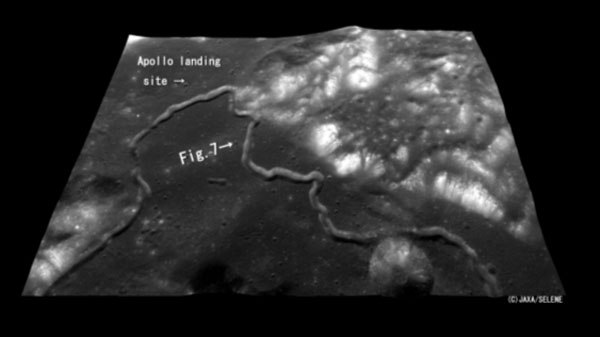 "Halo" around Apollo 15 landing site
The Japan Aerospace Exploration Agency (JAXA) reported on the "halo" generated by the Apollo 15* lunar module engine exhaust plume that was detected in the data from Terrain Camera (TC) image.
This was an image processed by the SELENE mission instrument team from the observation data of the Apollo 15 landing site on the moon (the foot of the Apennine Mountains encircling the Mare Imbrium close to Hadley Rille). This is the world's first report on the detection of the "halo" through observations after the end of the Apollo program.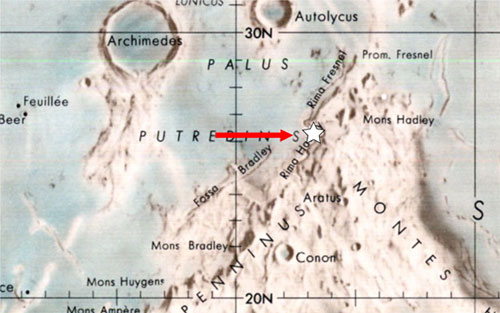 Topographic map of the Apollo 15 landing site.