Stellar Champagne

Credit: NASA/UMass/D.Wang et al.
Central region of the Milky Way Galaxy.
Judging by this image of our home galaxy, the Milky Way, we are swimming in sparkling 'champagne' of all colors. Celebrating the International Year of Astronomy requires champagne and what better way of doing that than soaking up what the universe provides us? I've selected a few images that makes me think of champagne one way or another.
Credit: NASA/JPL-Caltech/A. Tappe and J. Rho (SSC-Caltech)
Supernova (N132D) exploding 'pink champagne'.
Pink champagne is fun. A bright pink dash of sparkling champagne in form of a super duper supernova explosion does the trick in celestial celebrations.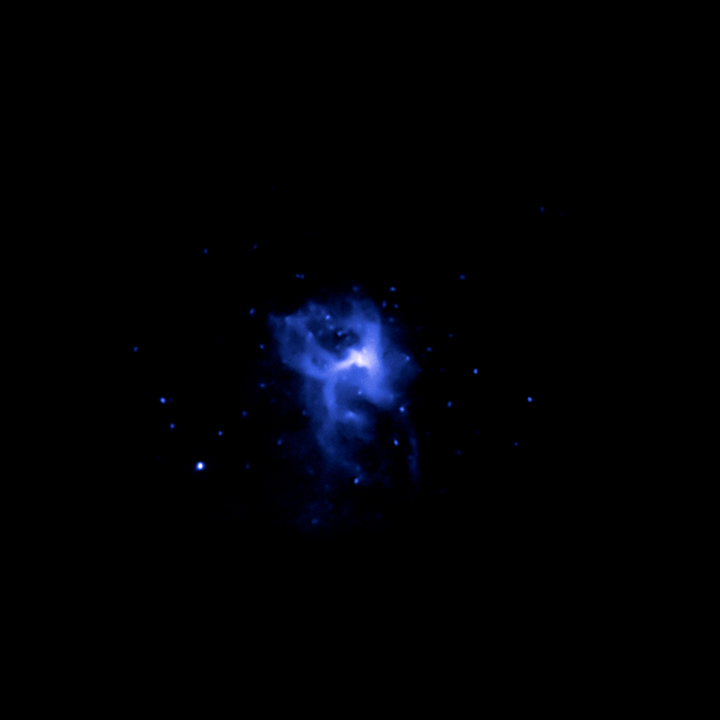 Credit: NASA/CXC/MPE/A.Finoguenov et al.
I am a sucker for blue drinks. Whatever blue I'm served, I drink...The ultimate champagne would of course have to be blue. This elliptic galaxy (M84) is not only blue, but contains bubbles in bubbles like a Russian Doll. On top of that the bubbles is formed with relativistic speed. Definitely a stellar party champagne.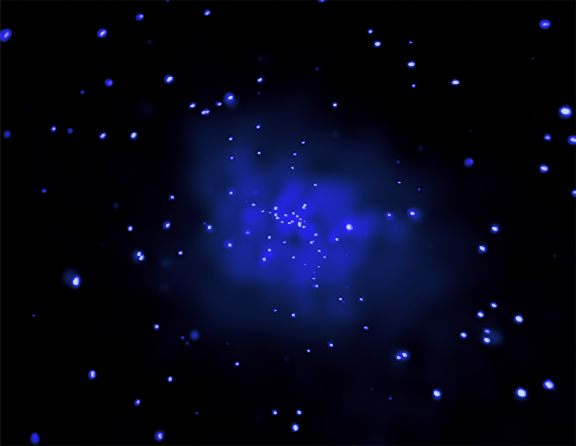 Credit: NASA/CXC/MPE/W.Pietsch et al.
Andromeda Galaxy (M31), our closest neighbour.
When you organize a party it is common hospitality and good manners to invite your neighbour. The Andromeda Galaxy is our Milky Way's nearest neighbouring galaxy. Eventually we will merge. What better way to do that but in blue and bubbly showers of champagne.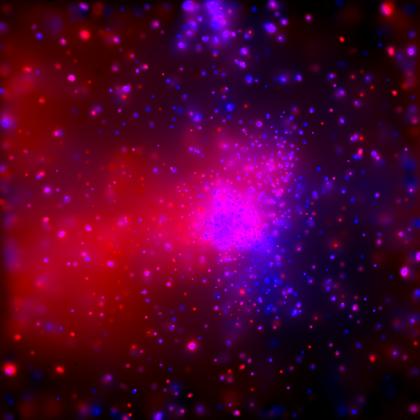 Credit: NASA/CXC/PSU/L.Townsley et al.
Horseshoe Nebula (M17) uncorked champagne.
So let's pop the corks of champagne, like in the Horseshoe Nebula where the gas flows like champagne out of a newly opened bottle, and celebrate the International Year of Astronomy in both pink and blue!
And
here is the Fireworks!
PS. If you couldn't care less about partying and champagne but are genuinely interested in the real astronomy, feel free to click on the images. They lead to the original sources and more astronomical information. :-)