The Sun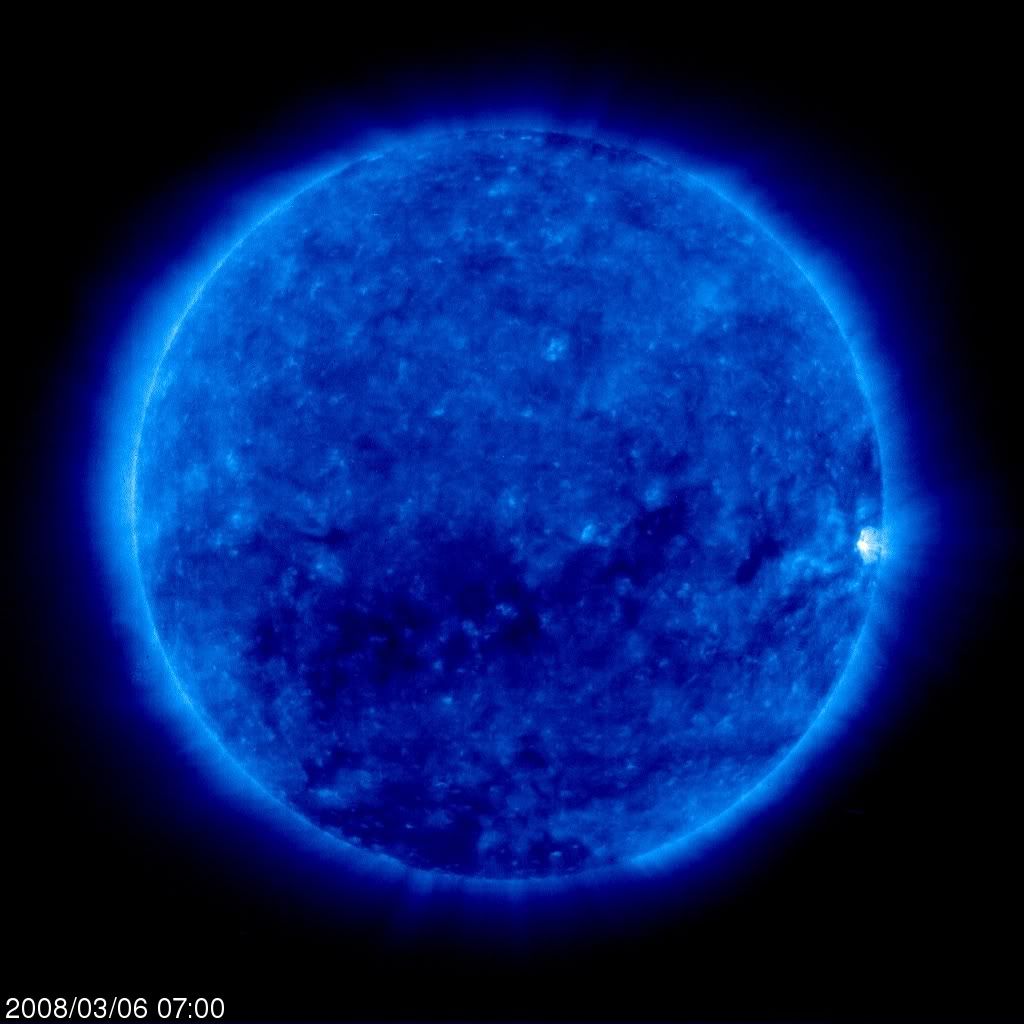 Credit: ESA/NASA - SOHO
Today we see a sun spot. As I have mentioned on several occasions already, we are about to enter the new solar cycle. SOHO has made a wonderful illustration of the last solar cycle (1996-2006). You see that the white spots will become more and more dense towards sun spot maximum.
I adore the blue versions of the sun. So does my good friend
Sam
, so this is dedicated to him. :-)
Make sure you click on the pictures - a larger and more impressing version will appear.
Solar cycle




Credit: ESA/NASA SOHO