Great Galaxies in Precious Pink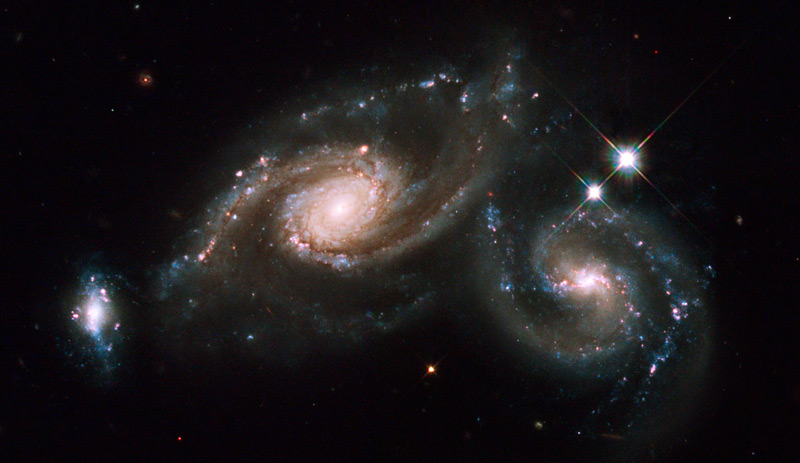 I love blue and I hate pink. Sorry, I cannot stand the color in part because girls are supposed to like it. And I am declined to take the opposite view as a default position.
However, I think that these lovely Arp 274 galaxies looks really good on
The Spacewriter's Ramblings
. It is as if she designed her pages so that the fantastic Hubble images would be even more becoming.
It is astronomical eye candy!