The Sun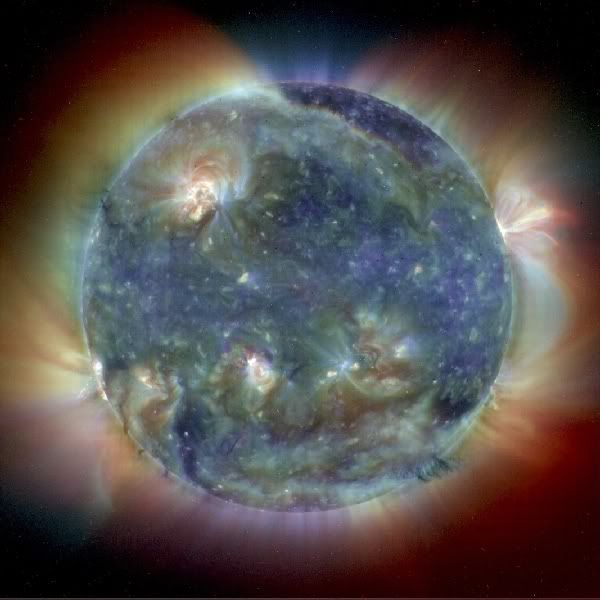 Photo: SOHO

Prominences.



Basic Sun Vocabulary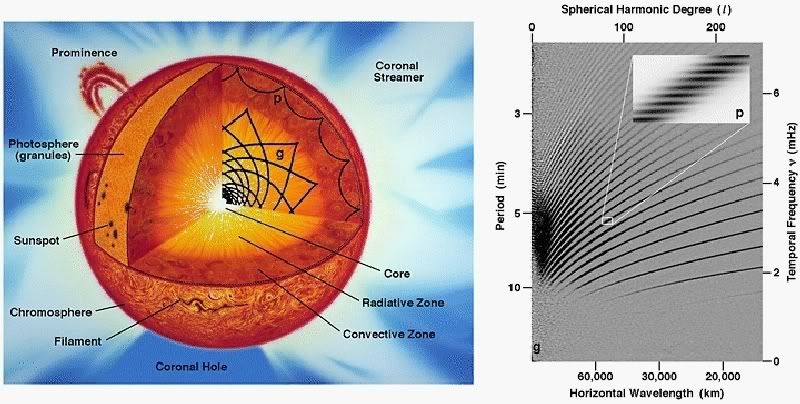 Graphics: SOHO


I have decided to introduce posts about the sun on a regular basis, hopefully daily. Almost like
XineAnn's
Cat of the Day. The days are getting longer here in Norway and I am reminded about all the time I've spent studying the details of our life giving closest star - the Sun.
Inspired by
David
I came to think of prominences yesterday, so that is the first word of the solar vocabulary I will introduce you too. Mostly in terms of pictures. The prominences are vast and violent ejaculations of solar gas. Some of the gas is trapped in the sun's magnetic field and stays put close to the sun, while often the gas escape the Sun and is then called solar wind.
Andy
has told me that he really would like to see the Aurora Borealis - spectacular evidence of the solar wind hitting the Earth!